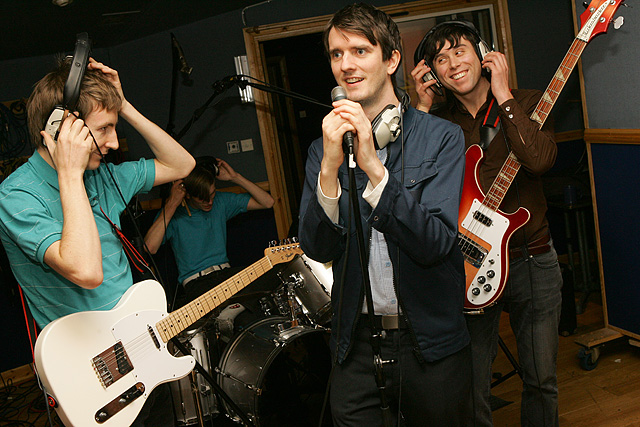 La banda inglesa The Rakes ha anunciado que se encuentra en el proceso de grabación de su tercer álbum. Manifiestan que han escogido un lugar distinto al "
deslucido Londres
", asi que su nuevo lugar de inspiración es una estación de radio de la antigua República Democrática Alemana al este de Berlín.
Aseguran que sus nuevos temas serán mas intensos que en sus 2 discos anteriores, dada la influencia del ambiente alemán, además de estar bajo la producción de Chris Zane (que anteriormente ha trabajado con The Walkmen). Se espera que salga a la venta la primavera del próximo año.
Aqui un par de videos de esta banda, que es una de mis favoritas.


"
Strasbourg
" del álbum "Capture/Release"
"
We danced together
" de su último álbum "Ten new messages"
Penulis : Sofi ~ Sebuah blog yang menyediakan berbagai macam informasi